Regular price
Sale price
$220.00USD
Unit price
per
Sale
Sold out
The Encounter Ring: Two pieces to a puzzle, two peas in a pod.
Two rings that make one, where unlikely opposites becomes complements.

One of the rings has a matt silver finish complemented by a beautiful pop of color from its natural gemstone. The other features a continuous, abstract pattern meticulously carved into the metal by hand-push engraving. 

The irregular, curvy ends match up perfectly to symbolize the beauty of unexpected connections and the synchronicities of life. 

✨Wear them interlocking, as a symbol of unity and harmony.
✨Wear them facing outward to embody the strength of your individuality.
✨Wear them individually to embrace change and the evolving chapters of life. 

Or, craft your own tale by assigning personal meaning to each style, or simply adorn yourself with their unique charm. The Encounter Rings are a canvas for your creativity, inviting you to redefine your style with every wear.

Gemstones- My website has an *annoying* technical limitation making it so I can't display all 9 gemstone options. If you are after one of the stones in the photo that is not in the drop-down menu, pick Amethyst, but tell me your true choice at checkout.

Details

-Handcrafted in sterling silver
-Natural gemstone of your choice
-The band is 10mm wide when worn interlocked
Delivery Timeline

This is a Made to Order design, so please allow up to 3 weeks for your piece to be created and shipped. If you are on a tight deadline, let me know before ordering and I will see if I can rush your order...I usually have a selection of my made-to-order designs in stock and might just have what you are looking for available to ship much sooner.

Because each piece is created individually by hand, every piece is always unique. This means that some small variations between the photos and the finished product are to be expected, making each piece unique in it's own way.

Customs & Personalisation

Can be made in gold, with gold details (like a gold bezel), or I can source a gemstone for you beyond what is listed. Get in touch with your ideas.
Payment Plans

Two interest-free options available:
-Option 1: Afterpay or Paypal's Buy now Pay Later may be available to you depending on your location. You will commit your card to regular instalments, and will receive your jewel in normal processing times instead of waiting to pay in full
-Option 2: Get in touch, and we can work out a payment plan based on your needs. I can put aside a piece for you as you pay at your own pace. Your jewel will be shipped once the jewel has been payed for in full.
How it's made

Each piece is handcrafted with my two hands using ancient goldsmithing techniques.

There is no use of moulds or casting in my workshop. Each piece is individually hand-fabricated...check out this article I wrote to learn more.

My designing and making process is filled with great attention to quality and detail.
View full details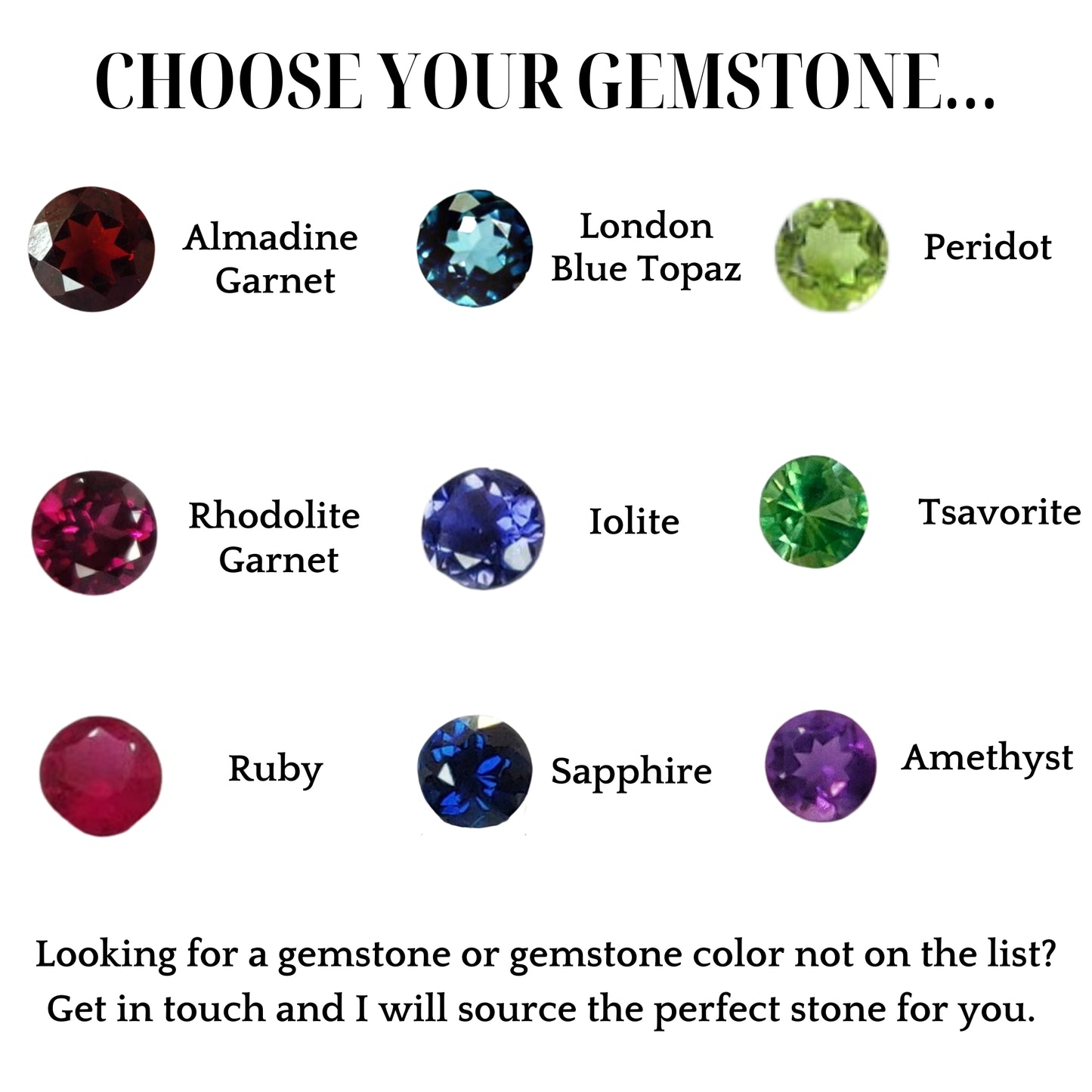 Eligable orders ship FREE...

Italy-spend $100
EU & UK-spend $200
USA & Canada-Spend $300
Click here for full list of shipping offers